The all-comer from the dredge is scalped, allowing us to separate and wash the pebbles greater than 80 mm and classify a whole coming for layers of shape or foundation.
The processing facility washes and screens, from the all-comers, the elements rolled less than 32 mm in six granular fractions (Sablon, 0/2, 2/8, 8/16, 4/16, 16/22 and 16/32).
Elements greater than 32 mm are crushed washed and screened in seven granular fractions (0/2CS, 0/2CL, 1/3, 2/5, 4/8, 8/11 and 11/16).
The recomposition plant allows us to produce, from the above elements, a GNT4, sands or gravels based on specific granular classes desired by our customers.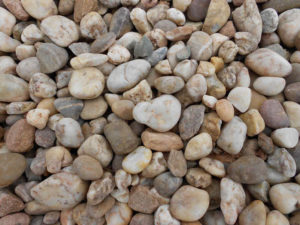 Guarantees
Our aggregates are in line with the CE-system 2-system mark. Quality monitoring is carried out in-house by our quality service (laboratory), which monitors production on a daily basis and develops all recompositions. External control is carried out by independent laboratories.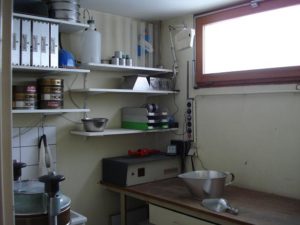 Internal control
Each aggregate undergoes different weekly analyses such as granulometry, humidity, the shape of the rolled and crushed gravel, the fine module for the sands, the fine content etc.
Other tests are also carried out by our internal laboratory such as the percentage of crushed surfaces, the flow of sand, the equivalent of sand, the actual volume mass, water absorption, etc.
The test instructions and our equipment comply with CE marking requirements, and are monitored annually by an accredited third-party organization.
External control
For analyses requiring more specific equipment such as resistance tests or chemical tests, they are carried out by independent laboratories, French, German or Dutch.